Tax News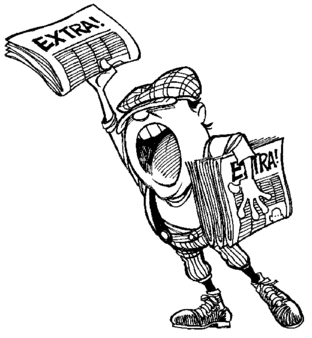 Q:If I move overseas and work there next year, will I still have to pay U.S. income taxes on the income I earn abroad?
— R.B., New York
A: As with many tax questions, it depends on numerous details.
If you're a U.S. citizen or resident alien, "your world-wide income generally is subject to U.S. income tax, regardless of where you are living," the Internal Revenue Service says. That's true whether you work in Rome, Italy, or Rome, Georgia.
Even so, large numbers of Americans who live and work abroad qualify to exclude part or all of what they make. The answer hinges on such factors as how much they earn while working abroad and whether they qualify for the "foreign earned income exclusion."
If you do qualify, you can exclude as much as $99,200 of foreign earned income during 2014, up from $97,600 this year, the IRS says. You might also be eligible for other breaks, such as excluding or deducting certain foreign housing expenses paid for you or incurred by you —and you might be able to exclude the value of employer-provided meals and lodging. The fine print can be remarkably tricky. Consider consulting an experienced tax pro.
Some general rules: "Foreign earned income" doesn't include all types of income. It typically includes income for personal services (such as salaries, wages, commissions, bonuses, tips and professional fees). It doesn't include "unearned" or investment income (such as dividends, interest, capital gains, Social Security benefits, pensions, annuities, gambling winnings and alimony).
To be eligible for the foreign earned-income exclusion, the housing exclusion or the housing deduction, you must have foreign earned income, your tax home must be in a foreign country, and you must be:
A U.S. citizen who is "a bona fide resident of a foreign country or countries for an uninterrupted period that includes an entire tax year," or
A U.S. resident alien who is "a citizen or national of a country with which the U.S. has an income-tax treaty in effect and who is a bona fide resident of a foreign country or countries for an uninterrupted period that includes an entire tax year," or
A U.S. citizen or a U.S. resident alien who is "physically present in a foreign country or countries for at least 330 full days during any period of 12 consecutive months." The rules have other twists and turns. For details, see IRS Publication 54 ("Tax Guide for U.S. Citizens and Resident Aliens Abroad") and Publication 15-B.
Current year editions
2014 Tax News issues
Prior years
Older issues of Tax News
We offer an archive of Tax News issues dating back to 1997 for historical reference. The archived articles present information that was correct at the time of publication, but may now be outdated. Please note that Tax News issues published in PDF format before May 2006 may contain obsolete information and broken links that we are unable to correct. To ensure that you receive the latest information, you can:
Consult the HTML versions of Tax News, which became available January 2001.
Consult either the HTML or PDF versions of Tax News beginning May 2006.
Enter your inquiry into our website's search field.
2013 Tax News issues