"Tax Fraud Queen" sentenced to 21 Years in Prison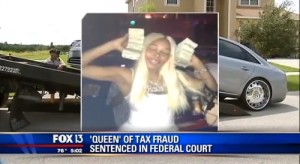 Tax fraud has always been a problem, and with the growth of the internet the identity theft business has been booming. One particular case sticks out from the rest. Self-proclaimed "Tax Fraud Queen" Rashia Wilson posted on social media sites like Facebook, Twitter and Instagram that she couldn't get caught. Tax Fraud Queen was sentenced in 2013, for gun possession and stealing millions of dollars from the IRS. Now, an appeals court has rejected that sentenced and ordered a new one. 28 year old Rashia Wilson is an inmate at Aliceville Federal Correction Institute in Alabama. She is set to be released in Jan. 5, 2031 with good behavior, of course but now that could be sooner.
The court hasn't been clear on how much her term will be cut, thought the appeals court found procedural errors that added years to her prison sentence. Ms. Wilson sentencing was complex because she was indicted twice in 2012. She pleaded guilty to illegal gun possession, and admitted netting over $3 million by aggravated identity theft and wire fraud in a tax refund scam.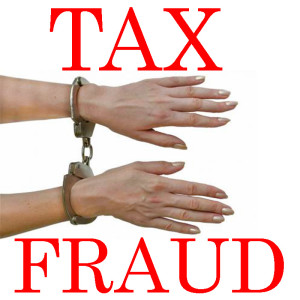 At first the sentencing judge considered her prior conviction, the many felonies, and a formula that weighs the seriousness of the multiple offenses and the defendants records. Ms. Wilson was a clever or discreet criminal. She posted photos of herself online holding stacks of money, claimed to "first lady" of tax fraud, and even taunted authorities on social media to catch her. She teased the police with online entries like this one:
"I'M RASHIA, THE QUEEN OF IRS TAX FRAUD… I'm a millionaire for the record, so if U think indicting me will B easy it won't, I promise you! U need more than black and white to hold me down N that's to da rat who went N told, as if 1st lady don't have da TPD under her spell. I run Tampa right now."
Police and secret investigators worked for years to gather evidence against Rashia "Tax Fraud Queen" Wilson and other fraudsters in something the feds called "Operation Rainmaker". Wilson's boyfriend, Maurice "Thirst" Larry was targeted, as was Marterrence "Quat" Holloway. But of course Wilson was the big fish. Wilson wasn't always The queen of IRS Tax Fraud, she had been arrested 40 times, with felony conviction for burglary and grand theft auto.
The tax fraud thieve suggested online that she thought she couldn't be caught. Even in prison she caused controversy. The judge order her to begin paying restitution to victims but pleated poverty in court. Ms. Wilson claimed to U.S. District Judge James  S. Moody Jr. That supposedly earns a meager $5.25 a month at the federal prison. She claimed that she has to pay for her own vitamins and hygiene products.
But the prosecutor's responded to the judge said Ms. Wilson's prison account had deposits of $2,914.43 over 6 months, allowing her to spend lavishly  for herself. While in prison, Ms. Wilson is supposed to pay at least $25 per quarter toward the $3.1 million she and an associate owe to the Internal Revenue Service (IRS) for filling returns using thousands of stolen identities. Some people don't realize that identity theft tax fraud is taken very serious.
Don't forget that failing to file a return is a misdemeanor, and failing to falsely is a felony. We could all learn from the superstar actor Wesley Snipes who didn't file a false tax return, but was convicted of 3 misdemeanor counts of failing to file tax returns. His 3 year sentence could have been much worse. In a lot of cases the IRS will catch you within 6 years and you could count on that.